Digico SD-Rack 192kHz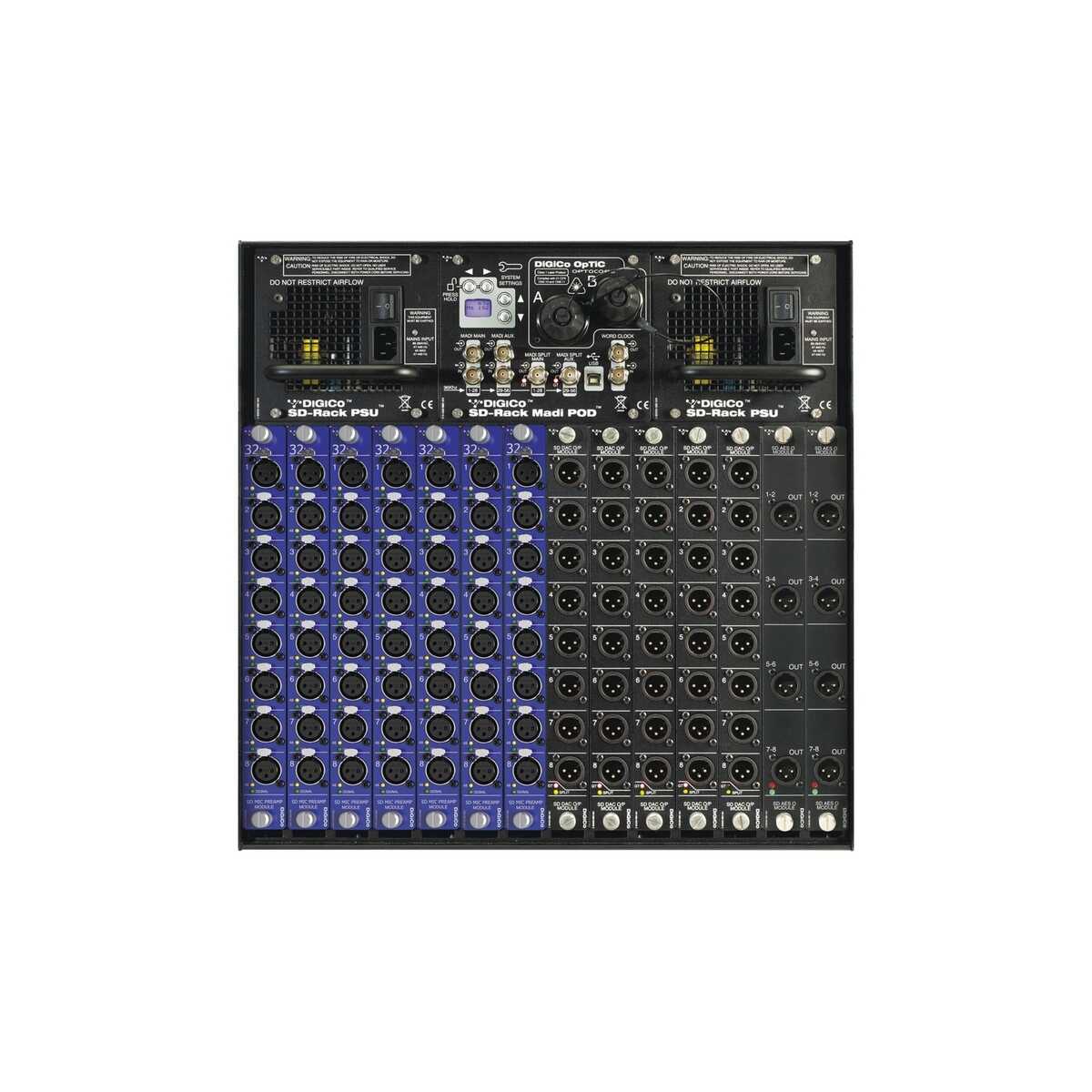 Based on the same Stealth FPGA technology as the world-renowned SD-Range of consoles, the SD-Rack can run on the optical loop at 96KHz, while providing a down-sampled 48KHz feed from one of the MADI output streams; ideal for a broadcast truck split. The result is industry-leading A/D conversion complete with DiGiCo's famous Gain Tracking™, meaning all consoles benefit from +/-40dB of digital gain.
Once a user has set the gain on each channel, every console on the loop can Gain Track their own mixes, and if any tweaking of analogue gain settings is required then each Gain Tracked channel will automatically compensate to ensure the mix remains the same. Best of all, should clipping occur, any of the consoles on the loop can take control of an analogue gain and make the necessary adjustments without affecting anyone else's mix.
The SD-Rack's 14 slots give you up to 56 inputs and 56 outputs, and users can choose whether to include the Optocore optical fibre connectivity or connect the SD-Rack to the console using MADI. When running at 48kHz, the two MADI ins and outs provide 56 fully redundant input and output channels via duplicate connections. When running at 96kHz, the SD-Rack delivers a full complement of 56 channels of MADI across the dual MADI ports.
Lastly, for ease of use the SD-Rack offers hot swappable interface cards with are automatically identified and configured, plus a top-mounted, hot swappable power supply.
Compila il form qui sotto o chiamaci allo 02/40701576 per noleggiare questo prodotto!