Wisycom CST38 tx teller + antenna + alim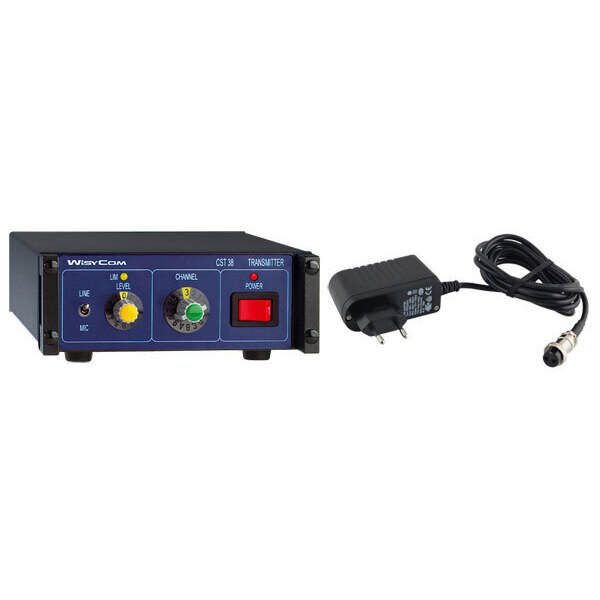 Therefore CST38 assures maximum
performances of MicroEar both as sound quality and as audio level (in any case limited
because of the very small size of receiver).
Higher power transmitter are available to further increase the coverage area (cell); it is also
possible to link in parallel several transmitters (in iso-frequency mode) to create a multiple
cells coverage.
MicroEar internal battery has about 30 hours working autonomy; in any case the original
battery once activated (taking out metal label) has a limited life even in power off.
When empty battery, MicroEar will drastically reduce audio level and receiver sensitivity.
Compila il form qui sotto o chiamaci allo 02/40701576 per noleggiare questo prodotto!