Digico SD8 StealthCore 2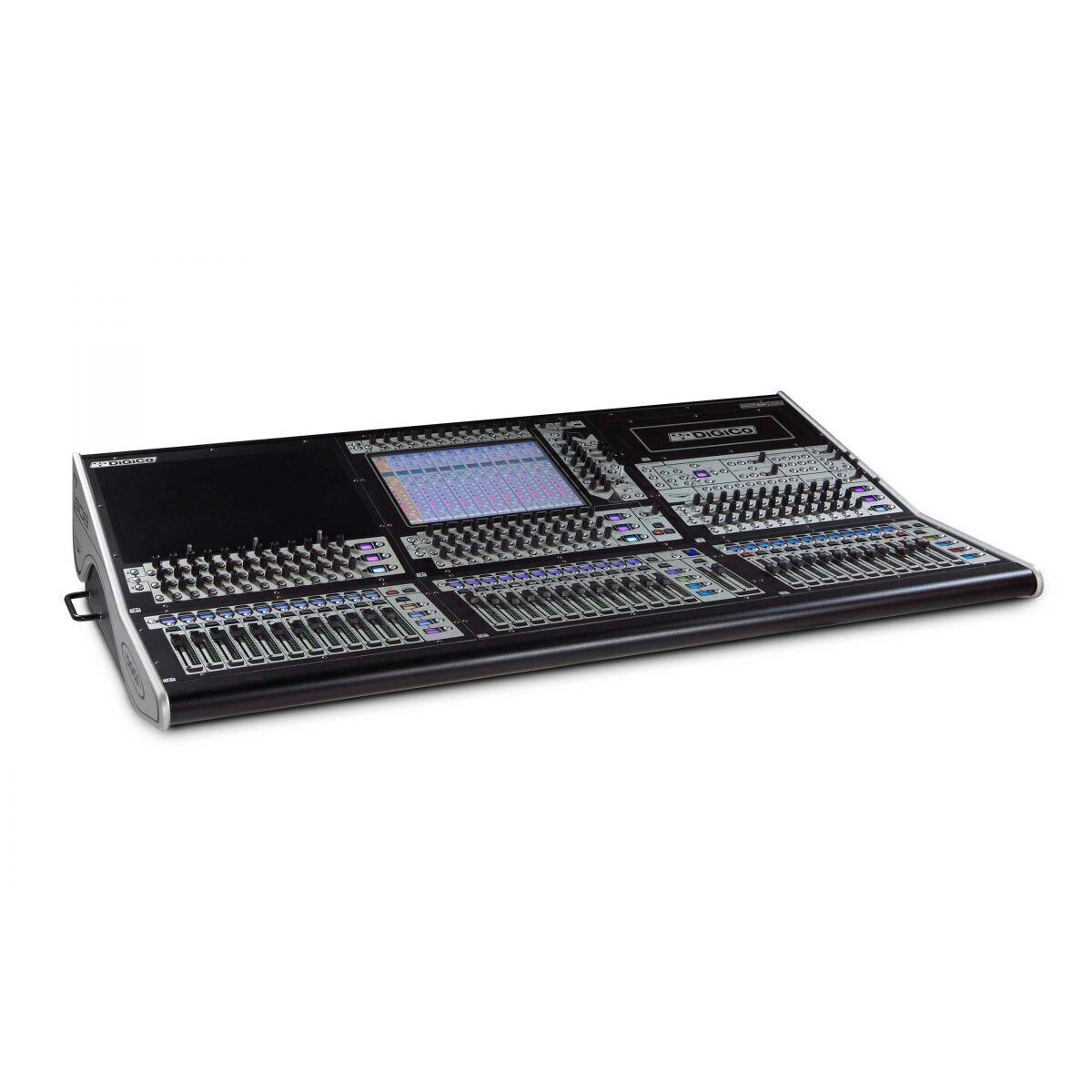 Relish the exceptional versatility of the SD8 – featuring the same Stealth Digital Processing and floating point Super FPGA technology as the flagship SD7, the SD8 has been engineered to provide an intuitive workflow and infinite expansion possibilities to enhance your live performance mixing experience.
Choose between two versions of the SD8: 37 feature-packed channels arranged in three banks of 12 motorised faders and one master fader; or 24 channels, providing the same power and functionality in a more compact frame.
You'll feel right at home with the SD8 console's worksurface: a 15-inch, high resolution TFT LCD touch screen with backlit display that allows you to assign any bank of 12 faders as input or output channels, allowing all 36 main faders to control inputs if desired; or to the touch screen for fine-tuning. Dedicated multi-function control knobs and electronic labelling facilitate your work process.
Under The Hood
Underpinning the SD8's versatility are 120 input channels at 48kHz/96kHz, offering channel processing across both inputs and outputs of Channel Delay, Single and Multi-Channel Presets, Dual insert points, Hi- and Lo-pass filters @ 24dB/octave, four-band parametric EQ with band curve selection, DiGiCo's DYN 1 (Compressor, De-esser or Multiband Compressor) and DYN 2 (Gate, Compressor or Ducker).
Any of the powerful 190 Dynamic EQ processors can be assigned to any of the input or output channels, offering dynamic processing on each of the four standard parametric bands, in addition to the 190 Multiband Compressors and 190 DiGiTuBes. Regardless of how the console is set up all the channels are equipped to provide the same high quality signal path and feature set.
The master section incorporates 24 gangable 32-band graphic EQs, 16 stereo effects (selectable from a palette of 33), and 24 control groups (VCAs); and using snapshots, you can switch between complete configurations in any live environment easier than ever before, be it at rehearsals, during system setup, or even at a show.
In addition, 48 busses are assignable as mono/stereo groups or auxiliaries, while a 16×16 output matrix, dual solo busses, and a Master buss is available for even deeper configurability.
I/O
The SD8 offers local I/O in abundance: eight mic inputs, eight outputs, eight mono AES I/O, and two MADI connections. It comes as standard with an 8U fixed 48 input / 8 analogue output D2 Rack, with the ability to increase output count to 24 with any combination of analogue AES/EBU or Aviom. SD-Rack, SD-Mini, SD-Nano Rack or D-Rack connections are also available, as well as a factory fit Optocore option which allows for connectivity to all DiGiCo racks and consoles in a redundant loop.
Compila il form qui sotto o chiamaci allo 02/40701576 per noleggiare questo prodotto!