Chamsys PC Wing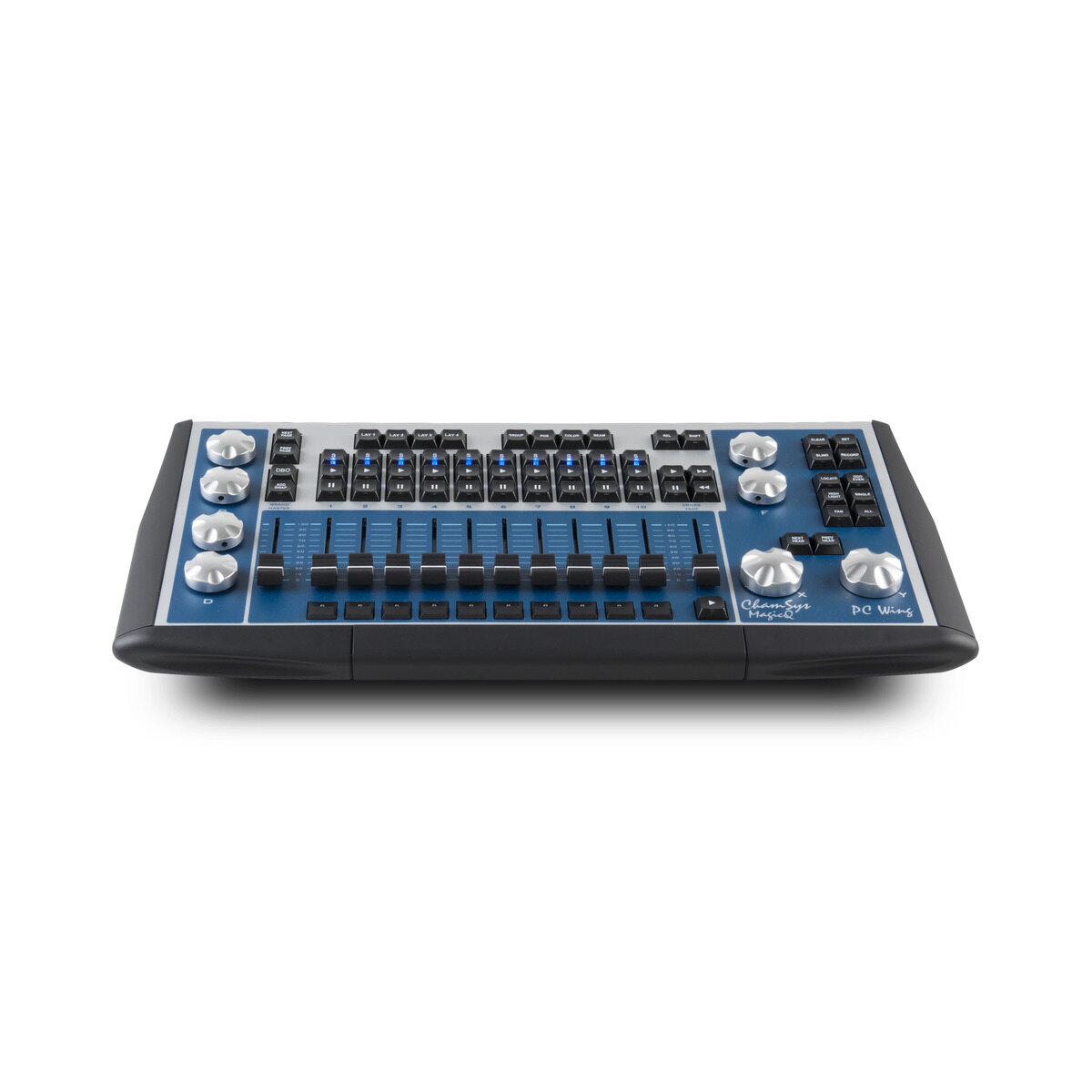 The powerful MagicQ PC Wing Compact is small enough to be carried in hand luggage and offers numerous functions. It has 2 built-in DMX512 outputs and can output up to 64 universes (via Ethernet) without the need for additional licenses or dongles. The design of the MagicQ PC Wing Compact enables quick access to device parameters via the 8 encoders and control of live shows via the 10 playback faders and the cue stack control buttons.
The MagicQ PC Wing is ideal for use by lighting designers on tour or for installation in theaters, clubs and event venues. With this affordable solution you can connect a powerful lighting control to an additional PC / MAC / Linux computer.
The MagicQ software contains the free MagicVis visualizer, which enables easy visualization of all 64 universes of lighting control. The MagicQ software also contains the free MagicHD media player, which enables playback of up to 8 full HD layers via the second monitor connection on your PC or MAC.
Compila il form qui sotto o chiamaci allo 02/40701576 per noleggiare questo prodotto!